---
Sustainable Glam Professional Italian Hair Color & Hair Care Products
Looking for the best Italian hair color products to use in your salon? Look no further than GlossX and Epic Professional Hair Color lines. Our exceptional quality, professional hair color lines are meticulously crafted to deliver stunning results, leaving a lasting impression on your clientele.
Whether you are searching for strikingly vibrant hair color shades or achieve effortlessly natural hues, the comprehensive range of shades offered by GlossX and Epic Professional Hair Color lines will undoubtedly cater to your every requirement. Elevate your salon services by experiencing the exceptional quality of GlossX and Epic Professional Hair Color lines today.
---
GlossX & Epic Professional Italian Hair Color Lines offer:
Sustainable Glam's professional Italian hair color lines are designed to deliver outstanding results. Our hair colors not only provide incredible grey coverage, but also offer a range of other benefits that you and your clients will love.
Both professional hair color lines incorporate advanced technology to provide exceptional results. Epic is specially formulated without PPD, while GlossX uses a traditional PPD-based color formulation.
Our hair color formulas are enriched with high-quality ingredients that help to condition and nourish the hair, leaving it feeling soft and healthy. Furthermore, our extensive range of rich and vibrant tones will leave your clients feeling confident and looking their best, making you the go-to salon for all their hair color needs.
How much do you spend on hair color? Find out how much you could save by switching to Sustainable Glam.
Click here ==>HAIRCOLOR SAVINGS CALCULATOR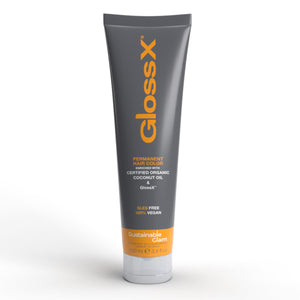 GlossX Italian Professional Permanent Italian Hair Color.
97 rich shiny beautiful Italian hair color tones. Made with certified organic Coconut Oil & our breakthrough ingredient GlossX.
Shop Now
Epic PPD Free Italian Professional Permanent Italian Hair Color.
37 PPD Free beautiful rich hair color tones. Made with 3 certified organic active ingredients: Coconut Oil, Coconut Milk & Marine Algae Extract.
Shop Now
---
Professional Italian permanent hair color
When it comes to finding the perfect professional hair color, Sustainable Glam color lines stand out from the rest. We offer a wide range of shades [97 in Glossx & 37 in Epic] that are designed to deliver beautiful, long-lasting results. Our products are formulated with top high-quality ingredients that nourish and protect your hair, so you can feel confident that your color work will look amazing and stay vibrant for weeks to come. Whether you're a professional stylist or master colorist, our products are easy to use and deliver consistent, reliable results every time. With our brand, you can trust that you're getting one of the best professional hair color lines on the market. Try our products today and see the difference for yourself!
BlondX Lighteners
BlondX Blue and Violet PoBlondX
BlondX hair lighteners come in a 100% recyclable box printed with sustainable Algae ink. By choosing this product, customers can lightens and protect hair while also reducing their carbon footprint.♻️
Shop Lighteners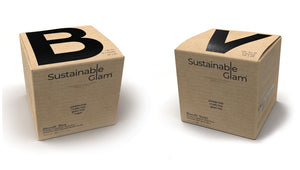 ---
"I've been using Sustainable Glam hair color since it's inception and would never use anything else! I love it and so do my clients!" Jennifer Vitola
"I have been in this profession for 48 years and Sustainableglam products are the best that I have ever used." Steve Vandiver
" Love this color, I am highly allergic to hair color. I can use this one with not even the slightest irritation." Holly Helmuth
"I love GlossX haircolor and it's performance. Not to mention how much $$$ I save." Ray Rose
"I tried numerous hair color brands and I can tell you Sustainable Glam is the best!" Traci Hayes
"Sustainable Glam is such a beautiful, shiny hair color line. I love it!!" Jennifer Hernon
"I switched to Sustainable Glam 2 years, I couldn't be happier!" Diane Hamilton
"Love Love Sustainable Glam!! Best haircolor I've ever used!!" Cynthia Melchor
"I am loving this new lightener from Sustainable Glam!" Hair By Emily
"This line is so amazing!! Absolutely love it!" Venica Tschoepe
"the BEST haircolor line in the industry! 💚" Donna Carrier